STEVE'S HOMETOWN AUTO CARE COVERAGE IS THERE FOR YOU WHEN YOU:
To help keep your vehicle maintained to ensure good operating condition.
To help meet your obligation under your lease agreement to maintain your vehicle.
Help lock in your vehicle maintenance costs at today's prices. All maintenance is performed by skilled technicians. Confidence that your maintenance is done right. Complete history of all your covered maintenance services performed under this program. The Plan is transferable (one time) to another owner in a private sale. $50 transfer fee applies.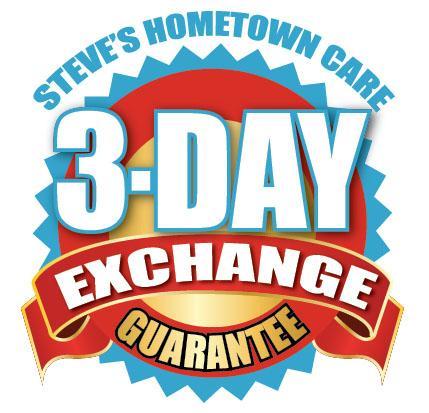 We pride ourselves on customer satisfaction, and the 72-Hour Exchange Guarantee is just one more way Steve's Hometown is happy to serve you and should be on your shopping list! Exclusions may apply. See Dealer for details.
STEVE'S
HOMETOWN PRE-OWNED VEHICLES ARE THE VERY BEST THIS VALLEY HAS TO OFFER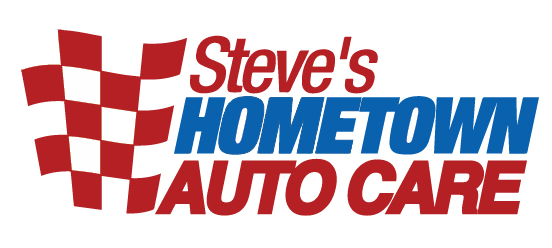 WE OFFER PEACE OF MIND WHEN BUYING ONE OF THESE CARS
BENEFITS TO YOU
INTRODUCTORY PREPAID MAINTENANCE
Steve's Hometown Automotive Group is pleased to include Steve's Hometown Auto Care in the purchase price of your pre-owned vehicle.* This plan will help insulate you from the rising cost of covered services for one year or 15,000 miles (whichever comes first). You will also have the confidence in knowing the maintenance is performed by skilled technicians.
The Introductory Prepaid Maintenance Plan included in the Vehicle price is cancellable (see agreement terms) but not refundable.
Additional optional, cancellable (see agreement terms) long-term coverage is available for a fee and is not required to obtain credit.
Steve's Hometown Auto Care Program (also known as Auto Care Classic Plan) is sold by Steve's Hometown Automotive Group under the express permission of Toyota Motor Insurance Services, Inc. ("Administrator") who is the obligor of the program. The Administrator may be reached at 800.332.0712. This brochure is a sample of the terms in the maintenance plans which are fully described in the Customer Agreement which will be mailed to you upon the approval of your application. The actual time and mileage coverage, exclusions and limitations of the agreement issued to a customer may vary by both the vehicle model and according to the plan chosen by the customer. Services or repairs not covered by your plan are your responsibility, even if additional services are recommended by your dealer or revealed by inspections covered by your plan. Consult your vehicles Owner's Manual for the factory-recommended service intervals. Excluded European, Exotic, As-Is and Red Tag Vehicles.