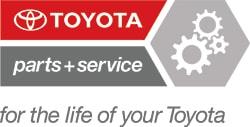 Monday - Friday: 7:30am-6:00pm
Saturday: 8:00am-5:00pm
Sunday: Closed
Heading to the dealership's service department to have your vehicle serviced is usually something drivers dread. Spending a few hours waiting for your car to get a full cycle of service isn't an enjoyable way to enjoy the morning, afternoon, or weekend. That's why Toyota aims to get your car serviced as quickly as possible. With Toyota Express Maintenance, your car gets the same treatment in less time.
Toyota Express Maintenance(TXM) offers a pit crew-inspired approach to routine vehicle maintenance. The quality and price are the same but the overall service appointment is much shorter, giving you more time in the day to do what you want.
With Toyota Express Maintenance, the service appointment remains the same. Your vehicle will still get fresh oil and a new filter as well as a tire rotation. A Toyota service technician will inspect your brakes and ensure your brake pads are thick enough. Technicians will also perform a fluid inspection that includes your coolant, brake, power steering, windshield washer, and transmission fluids. If they need a refill, that comes free of charge.
As for your car as a whole, trained Toyota technicians will perform a multi-point inspection that hits all of the above areas and more. The multi-point inspection includes a visual check of all your vehicle's major systems and alerts you to any problems. Overall, this all-around inspection will ensure your vehicle is in top running shape, down to tightening the bolts.
Every service technician is specifically trained to work on both new and used Toyota vehicles, making them the go-to experts. They'll quickly recognize common problems and provide a solution, saving you money as well.
At the end of every service appointment, a service technician will review the results of the multi-point inspection. They'll alert you to any forthcoming problems, allowing you to alleviate them before they become a major repair.
Own a Scion? Your Scion will receive proper care by trained technicians using Genuine Toyota Parts.