2019 Toyota 4Runner for Sale in Ontario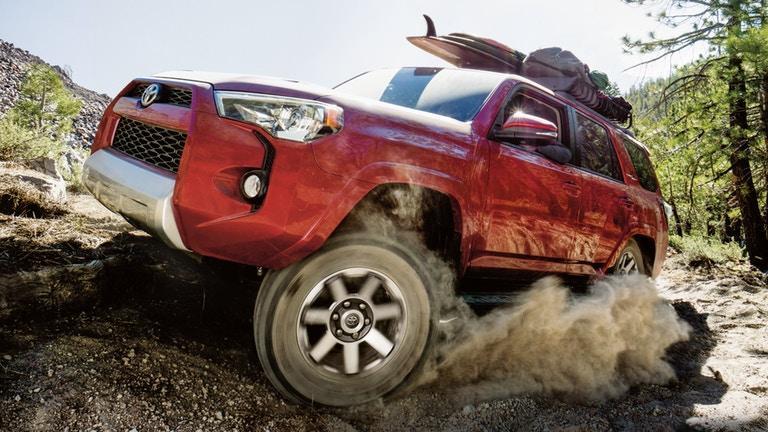 If you're one of those seemingly rare people who actually needs genuine off-road capability from a midsize SUV, it seems fewer and fewer vehicles are actually catering for those needs unless you're prepared to spend a small fortune on something quite luxurious. However, there is a rugged, capable, versatile and affordable option in the shape of the enduring 2019 Toyota 4Runner. So, if you're potentially interested in 2019 Toyota 4Runner for sale in Ontario let's take a closer look at what you can expect.
2019 Changes
Most of the important aspects of what makes the 4Runner such a formidable performer carry over this year, such as the way it looks, the drivetrain, and four-wheel drive system. However, this year does see some significant enhancements to the Toyota in the shape of a newly updated TRD Pro trim level and Nightshade Edition Package.
Capability and performance
If you're looking for an SUV that's nippy around the city and surprisingly quick on the highway, the 4Runner probably isn't for you. But if you want a model with suspension set ups and a four-wheel drive system capable of handling just about any kind of trail you'd consider navigating with anything other than a horse, the Toyota should definitely be on your list. The engine under the hood of the 4Runner might not be one of the turbocharged small-displacement units that are becoming increasingly common in today's crossovers, but it's a tried and tested unit you know you will always be able to rely upon. The engine in question is a 4.0-liter V-6 producing 270 horsepower and 278 lb.-ft. of torque that comes mated to a five-speed
automatic. Rear-wheel drive is available, but 4x4 is definitely the way to go and it comes standard on TRD models. The Toyota performs in a perfectly comfortable and civilized way on the road, but when the pavement runs out the 4Runner really comes into its own.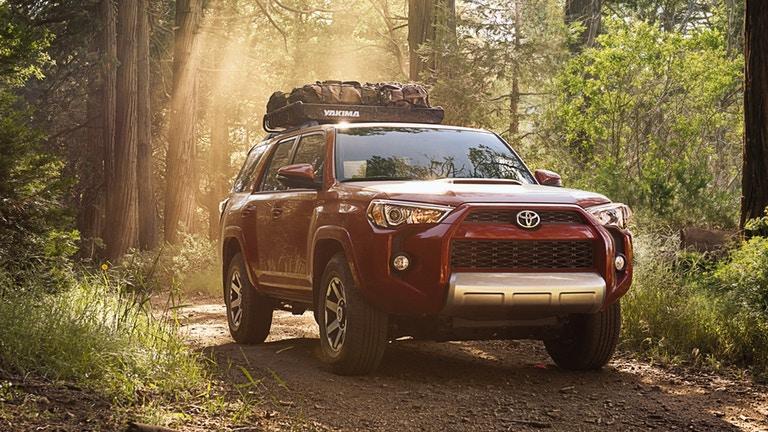 Features and equipment
Favorably, the 2019 Toyota 4Runner is an affordable vehicle in terms of what you get and what it can do. Also note, there are good levels of standard equipment at every trim level, and the Toyota generally offers more for the money than its main rivals from a well-known domestic manufacturer of off-road focused vehicles. An entry level SR5 includes a power driver's seat, a rearview camera, a 6.1-inch infotainment system, an eight-speaker audio system, and 17-inch alloy wheels. Stepping up to an SR5 Premium adds the likes of synthetic leather upholstery, front seat heaters, and a navigation system, and things just get better and better from there.
Interior comfort and quality
The Toyota 4Runner is at its best off-road, the interior is very nice and quite a comfortable place to be in any environment. There's plenty of room inside for passengers and cargo, and like any Toyota, it's put together very well indeed. Depending on the trim level, the upholstery can be fabric, synthetic leather or real leather, so the 4Runner can be as durable, practical or luxurious as you want it to be.
For more information about the 2019 Toyota 4Runner and to schedule a test drive to experience this fabulous vehicle for yourself, don't hesitate to get in touch with us here at Hometown Toyota.
Source: https://www.toyota.com/4runner/